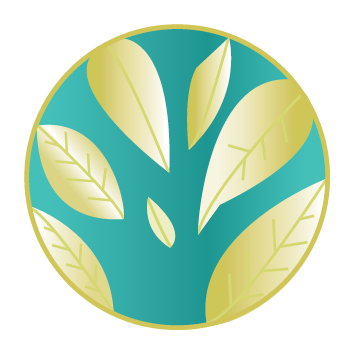 Claire Ashmore
 Testimonials
 Clients from 7 years old to 65 +
Davis Dyslexia Correction® Programmes
… When asked of what else has he noticed, he said "I have heaps of energy! Before I would be tired all the time and didn't want to do anything. Now I can put my mind to focus on things and I know I can do it." Kapai S.!!!  
From my observations as a tutor, S. is happier, extremely more confident and his willingness to try something new is inspiring. Previously he would not make eye contact, say yes and just stare at the paper, too scared or confused to try anything. 
The fear of failure is gone and he is ok with getting it wrong and keen to keep trying until he succeeds. He happily asks questions to clarify his understanding – he would not have done this before. In the short time you have worked with him Claire, there has been an amazing transformation and whilst there is still work to be done, especially around numeracy…. the difference you have made to this young man's life is nothing short of beautiful! Thank you… from the bottom of my heart, for working with one of our students. It is definitely something for me to aspire to!
"You need to go to all the schools and find boys like me – and stop the torture!"

"I thought there could be one more thing I could do – and you have done it for me!"

19-year-old student who went on to redo his unit standards, passed well and… to everyone's surprise including his own, won the 'Student of the Year' award at the PTE he was attending.
This student's results prompted me to take the Davis Facilitator training seriously and I ended up taking a year to prioritse the Davis training full time. (I had been doing it part-time while working previously) Best decision I ever made! Very satisfying work with talented and wonderful clients. It is my full-time delightful job now – working from home or travelling to the client if appropriate.
Note: most of the confusions and disorientations with this student prior to his Davis programme had probably arisen due to him having been forcibly changed from 'left' to right-handed at school (age 5). 'Handedness' is still developing at 7 and 8 years old or older. Please be aware that it does not matter at all which handedness is dominant – and some of us are ambidextrous.
Each of us is a unique bundle of talents, skills and abilities with potential to grow and develop new neural pathways for new skills. Davis programmes keep, encourage and appreciate the skills our clients bring with them; clients are only adding new neural pathways helping them achieve their goals.
Hi Claire
Just a note to say how much of an improvement we have seen in S. since you have been working with him. Before you started, his ability to write a complete sentence was very poor and his spelling was extremely bad. He could spell phonetically but it took some interpretation with some of it. He could not write some letters properly and frequently used capital letters within a word and scribbled repeatedly over some letters to correct them, making them harder to understand.
He now has good control over his handwriting and [it] is easy to read now, and his spelling is also improving beyond what I could have expected. The help you have given him has been incredible and has changed him so much. He is more confident and enthusiastic.
Good luck with your future endeavours, I sincerely hope you have the ability to work your magic on more needy students like S.   (19 years old)
Davis Dyslexia Correction® Programmes
I heard about Claire Ashmore and the Davis Dyslexia Programme from one of her previous clients, and I was interested to see how a Davis Programme could also help me. Since doing the Davis Reading Programme my concentration, reading and comprehension have become much better. For the first time in my life I have read a whole book from start to finish, word for word. Not only was I able to remember what I'd read, but I could also understand it. My written communication has also improved, which is an important skill to have in my line of work.

A few years ago, I suffered a series of minor strokes which had affected my balance. But since using techniques I learnt during the Davis Reading Programme my stability is better. Together these improvements have helped my confidence greatly.
I am very happy with my results from doing the Davis Reading Programme with Claire, and I would not hesitate in recommending Claire as a Davis Dyslexia Programme Facilitator to others
Peter T
Kaumatua
65 years
Latest Testimonial from a Heavy Industry Workplace
"I want to thank you personally for your work with [employee name] this year. As far as I am aware, this was the very first time that we have brought on board a programme of one-to-one assistance for someone with dyslexia. And I am very glad we did so. I feel that the Davis programme has opened a door for [name] that had been tightly shut for some time.
Without a doubt, it's really been an eye-opener for me just how dangerously easy it can be to write off people who have trouble learning things in the way that most of us learn things and, very fortunately, that quality non-judgemental assistance is available to help people with dyslexia.
Yes it's taken longer than we originally planned but it has been very worthwhile for the organisation and very rewarding for me to see and hear of the changes that have occurred as a result. 
Results always speak for themselves. This, essentially verbatim, is the feedback from one of (Employee name] peers: 
"Just this week [name] was one of 5 applicants for a senior role in the area. The interview team were very much impressed with the depth and strength of the answers he gave to all questions. We were also impressed with the questions he asked of the interview team at the end of the interview. As a result, he was offered and has accepted the position. There is no doubt that you [Claire Ashmore, Professional Learning Support] must take much of the credit for this transformation." 
Chris Beck. Area Manager, OJI Fibre Solutions. Kinleith Pulp and Paper, NZ
This has been a wondrous process, seeing him master the skills to enable him to read. 
Yes, it was hard work; yes, it took commitment; yes, it took consistency and self-discipline; and yes, he did it. 
It was exciting for me, and a privilege to be part of the process.
I learned such a lot and will always treasure it as one of my special highlights
'Nan' did the post-programme clay support with Jared* (11yrs)
Our thanks to Claire. I have seen [employee name] grow with confidence under your program so for me it has been a good investment. I also know that [employee] has enjoyed growing in confidence. I think more businesses would really benefit from an investment like this because of the confidence that comes from your program, not only the individual but all the people associated around them benefit. I would be happy to do verbal references too.
Gary Lightfoot, Managing Director, Waikato Steel Fabricators, Hamilton.
I was part of the interview team interviewing XXX today for [new role]. We allowed him to express his ideas his way and as a result he was outstanding in the interview.
I feel that the Dyslexia issues identified some time ago with XXX and the subsequent work done by XXX with Claire Ashmore with the support of both yourself and XXXX was instrumental in the huge improvement now evident in XXX. We believe he has the potential to further develop and cannot see any hindrance to his continued improvement.
Another example of understanding and support being the winner. Thank you
This programme HEALED me! It healed ME
Adult client 50 years old. Engineer.
"For the first time in my life I have read a whole book from start to finish, word for word. Not only was I able to remember what I'd read, but I could also understand it. My written communication has also improved, which is an important skill to have in my line of work." 
Peter T. 65yrs 
The Davis programme  provides a proven method for permanent learning.

Professional services described as Davis™, including Davis Dyslexia Correction®, Davis™ Symbol Mastery, Davis™ Orientation Counseling,  Davis™ Attention Mastery,  Davis™ Math Mastery, and Davis™ Reading Program for Young Learners may only be provided by persons who are trained and licensed as Davis Facilitators or Specialists by Davis Dyslexia Association International.
Licensed and certified by Davis Dyslexia Association International